The extraordinary growth
story of a MEGA brand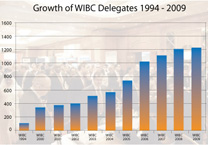 WIBC has grown from a mere 120 delegates in 1994 to a record 1200 delegates from across the world attending WIBC 2008.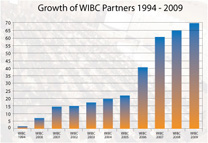 With over 65 strategic partners, WIBC is strongly positioned to continue as the global industry leading platform well into the next decade and beyond
Original Research Insights: Shaping the CEO Agenda
-------------------------------Strategic Associates-------------------------------

Working in collaboration with our world-class Strategic Associates, MEGA is able to deliver new original research-based insights on the most critical issues in the Islamic finance industry. The launch of The WIBC Competitiveness Report in collaboration with McKinsey & Company, the EY Islamic Funds & Investments Report, and the EY World Takaful Report have added significant value to the depth of debate in each market and have become indispensable reference resources for industry decision-makers.
---